WOMAN OWNED
HANDMADE
KANSAS CITY LOCAL
Featured collection: 70s Vibes
Polymer Clay
Beads are our forte, but sometimes a change of pace is necessary to maintain sanity. That's where this collection comes in! We have taken the hot trend of Polymer Clay jewelry and added our beading twist! These pieces are unique in every way. Once they are gone, they can't be replicated! So check out the collection and grab your favorite set before they are gone for good.
275 Degrees of fun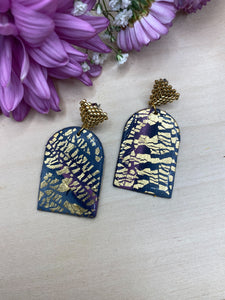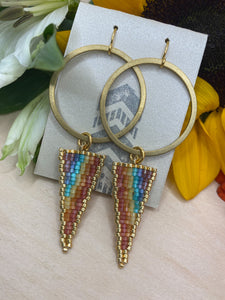 Hue Came to the Right Place
Spring time is the best time of the year. But if we are being honest, the Rainbow collection can be worn year round... because no one can tell you what to do. BE YOU! BE YOU-TIFUL!
ROYGBIV
Who are we?
Seeds & Chevron is a Kansas City based, woman owned business.  We create hand-sewn beaded jewelry made from the highest quality beads available. 
We create unique pieces with the hopes that the wearer will feel both a sense of individualism and empowerment. 
Stand up, stand out, and look beautiful doing it! 
-Karis and Teresa